1
– EltaMD UV Clear Broad-Spectrum SPF 46 Facial Sunscreen
This fragrance- and paraben-free lotion feels lightweight on the skin and won't clog pores, making it a top choice for anyone with acne-prone skin, and it's formulated with hyaluronic acid (a humectant that pulls water to the skin) for an extra dose of hydration. 
2-

Neutrogena Ultra Sheer Dry-Touch Sunscreen SPF 100+
In the real world, we do not apply as much sunscreen as we should. Starting out with a higher SPF acts as an insurance policy to give the highest level of protection for the longest period of time.
 This non-greasy, fast-absorbing option from Neutrogena will get the job done during those long beach days. 
3-Blue Lizard Australian Sunscreen, Sensitive SPF 30+
This mineral sunscreen from Blue Lizard is super gentle, since it's free of potentially irritating chemicals, parabens, and fragrances. " patients with the most sensitive skin are able to tolerate this," .
"Plus, the bottle turns blue when there is UV exposure, so it's a great reminder to reapply." Water-resistant for up to 40 minutes, it soaks in quickly and doesn't have a strong sunscreen smell.
4-Aveeno Protect + Hydrate Lotion Sunscreen With SPF 70
This chemical sunscreen from Aveeno is oil-free and noncomedogenic, so you won't have to worry about it clogging your pores, earning a stamp of approval from Meghan Feely, MD, a board-certified dermatologist in New Jersey and New York City who serves as a clinical instructor at Mount Sinai.
Its super-hydrating lotion keeps skin smooth and soft without feeling heavy. "This sunscreen is enriched with colloidal oatmeal to help hydrate and protect the skin barrier. It can be used by anyone, including people who have dry skin or eczema," adds Dr. Zeichner.
5- Revision Skincare Intellishade SPF 45
This tinted moisturizer with SPFprotects the skin while perfecting it. "It is the first of its kind to be formulated with all mineral sunscreen ingredients while providing anti-aging and hydration benefits to the skin,".
Broad spectrum protection teams up with peptides (which stimulate collagen production) and antioxidants (like vitamin C) to help reduce the appearance of fine lines and wrinkles while brightening the skin.
6- Vanicream Lip Protectant and Sunscreen SPF 30
Applying a lip balm with SPF is crucial year-round, since your lips have very thin skin with little melanin, making them more susceptible to sun damage. This fragrance-free, mineral lip sunscreen is even gentle enough for people with eczema. It's dermatologist-tested, noncomedogenic, and free of chemicals, flavoring, dyes, and parabens. Water-resistant for 80 minutes, it can be used on both your body and face.
7- MDSolarSciences Mineral Moisture Defense SPF 50 Sunscreen
This broad spectrum mineral sunscreen contains antioxidants (such as vitamin C and green tea) to provide an extra dose of protection against skin-damaging free radicals. The oil- and fragrance- free lotion also works wonders on dry skin, thanks to a pro blend of moisturizing humectants(which attract water to the skin) and ceramides (natural fats that help form the skin barrier and retain moisture). Noncomedogenic, ultra-gentle, and water-resistant for up to 80 minutes, it's also a safe sunscreen for kids.
8- Supergoop! Unseen Sunscreen Broad Spectrum SPF 40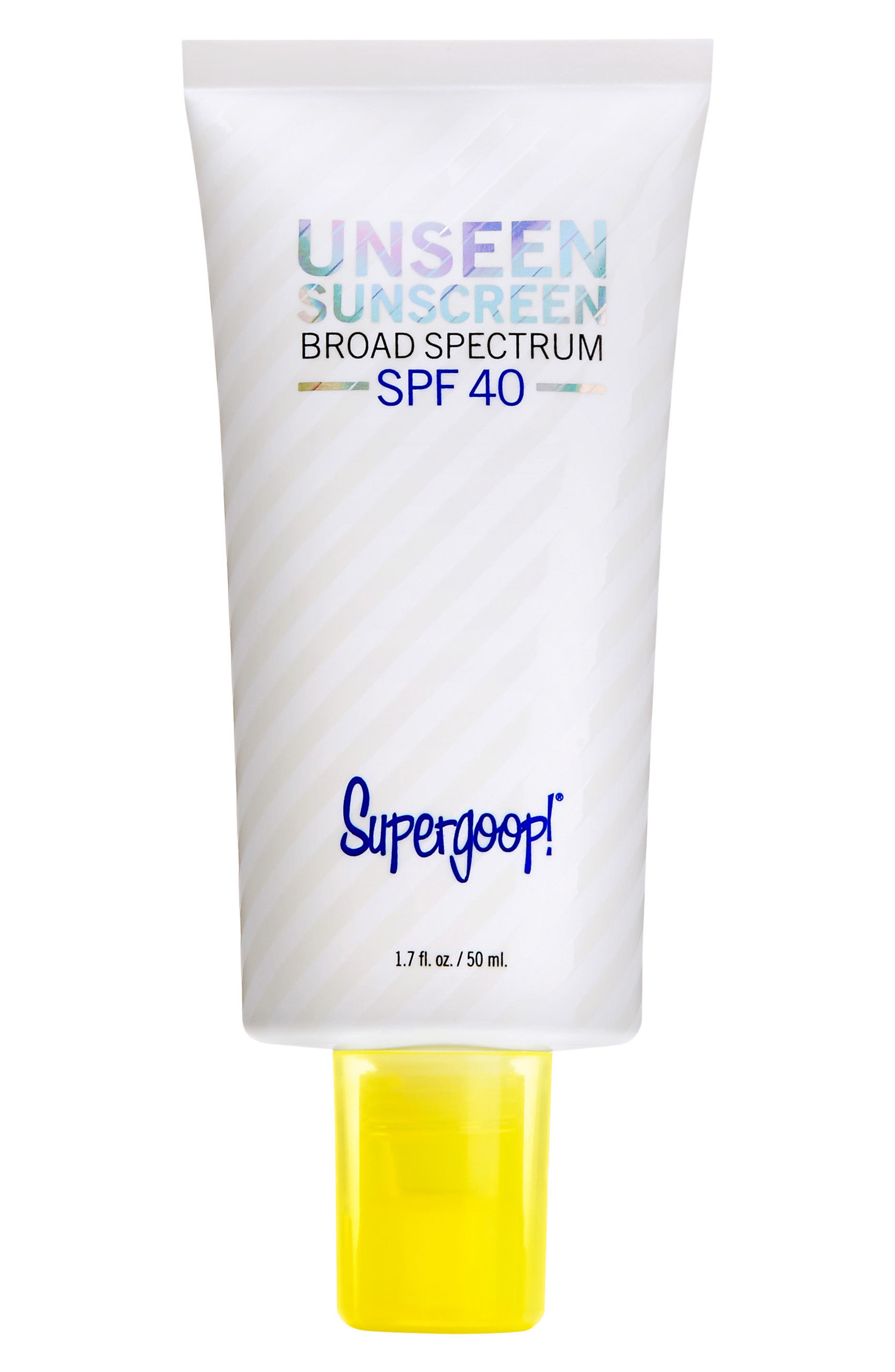 If you have a darker skin tone, finding a sunscreen that doesn't leave white streaks behind can be a struggle—but this lightweight Supergoop! formula has you covered. Not only does it apply completely sheer, but it's also fragrance- and oil-free. "This brand is cosmetically elegant, easy to layer, and great on oily, combination, or dry skin,".
9- La Roche-Posay Anthelios Clear Skin Dry Touch Sunscreen SPF 60
The completely matte, noncomedogenic formula is perfect for oily, acne-prone skin, as it won't look super shiny or clog pores. Water-resistant for up to 80 minutes, this sunscreen sinks right into your skin for a weightless feel.
10- SkinMedica Essential Defense Everyday Clear SPF 47
If you have combination skin and can't stand the greasy feeling of some sunscreens (but don't want a completely matte finish) this option from SkinMedica will be your new go-to. The lightweight, noncomedogenic formula absorbs into the skin with ease, won't spur breakouts, and offers additional antioxidant protection. What's more, it contains both chemical and mineral active ingredients.
11- Cerave 100% Mineral Sunscreen SPF 50
"This oil-free, paraben-free, noncomedogenic sunscreen contains the anti-inflammatory antioxidant niacinamide, as well as cermamides, which help the skin to retain moisture,"  is a great go-to option for both your body and face, as it doesn't feel greasy and provides top-notch broad spectrum protection.
12-Colorescience Sunforgettable Brush-On Sunscreen SPF 30
Named one of our top sunscreens for your face, this brush-on formula comes in handy when you need to reapply or mattify any midday shine. The lightweight, mineral powder sunscreen offers a lightweight layer of sheer coverage, won't irritate sensitive or acne-prone skin, and is water-resistant for up to 80 minutes. It also comes in a range of shades, from fair to deep.
13- EltaMD UV Elements Tinted Broad-Spectrum SPF 44
This tinted sunscreen also earns a stamp of approval from Dr. Gohara. It offers broad spectrum protection, hydrating hyaluronic acid, and beneficial antioxidants, all while a sheer tint evens out the skin tone and blurs pesky imperfections. Oil- and fragrance-free, the lightweight, noncomedogenic formula effortlessly layers on top of other products and makes a great primer if you choose to add BB cream or foundation for additional coverage.
14- Neutrogena Healthy Defense Daily Moisturizer SPF 50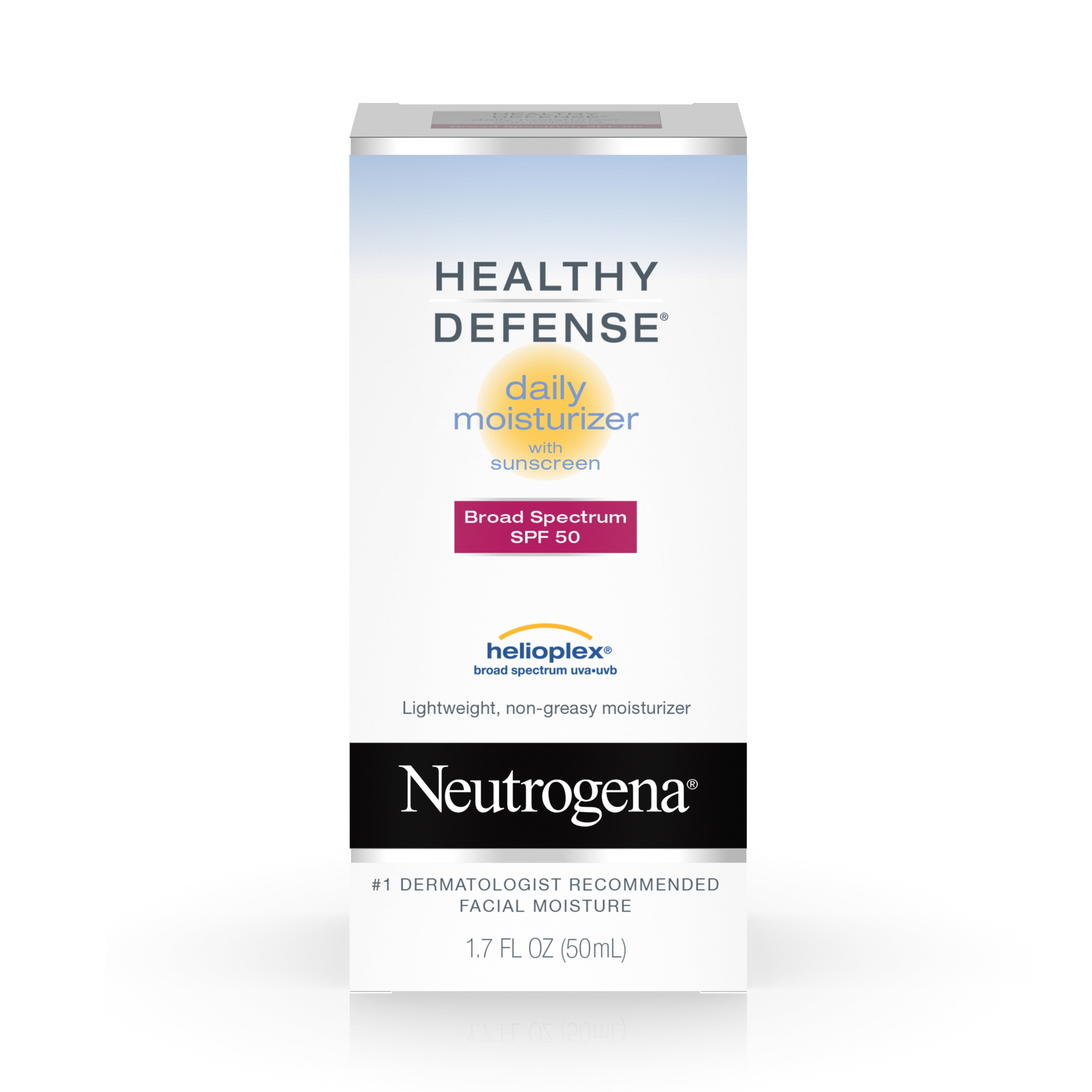 Dr. Markus, who is allergic to chemical filters himself, recommends this Neutrogena moisturizer with SPF 50 for people with sensitive skin. All you need is a thin layer, and you don't have to worry about a white cast, he says. Free of chemicals, oils, and fragrances, the gentle formula absorbs quickly into the skin, and doesn't leave behind that greasy, sticky residue that sunscreen is known for. Like any SPF, just remember that you should reapply every two hours (even though it's marketed as a moisturizer).
15-Isdin Eryfotona Actinica Broad Spectrum SPF 50+
This unique sunscreen contains photolyase (aka, DNA enzymes that repair sun damage) nourishing vitamin E, and zinc oxide to protect the skin from harmful UV rays and premature aging. "It provides hydration without feeling greasy, so it works for women and men, all skin types, and skin colors," .
take care if your skin to stay young and beuotiful…. XOXO .. REEM