The latest 14 liquid liners  we all need in our  life to leave you with (darkest, crispest, most opaque lines) are :
1- Looking for the sharpest line possible? This liquid is blacker than black, opaque in one swipe, and doesn't dry out.
Hourglass Voyeur Waterproof Liquid Liner, $34  HOURGLASS liner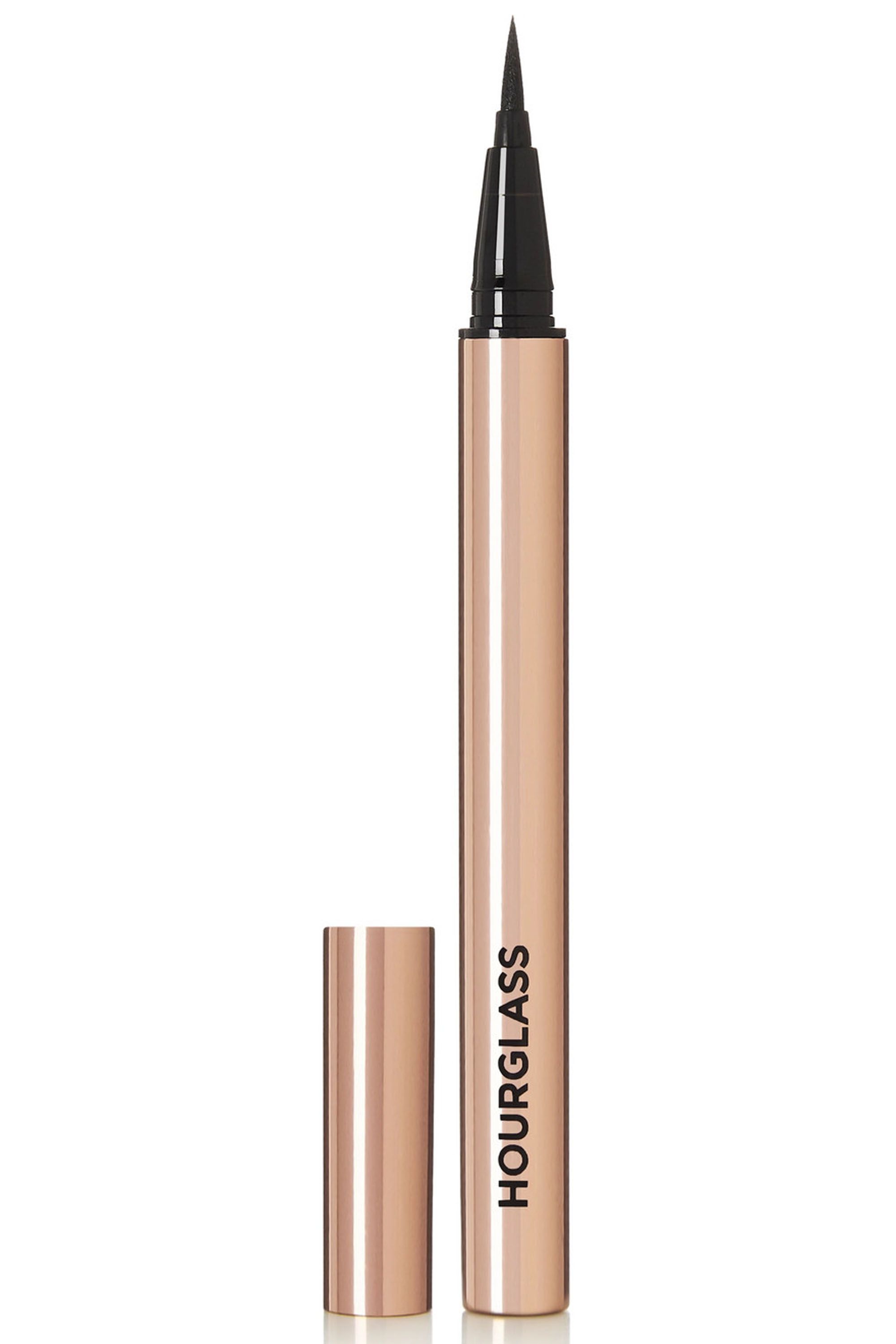 2– Urban Decay's "Razor Sharp" liquid liners. The tiny brush paints on your liner with serious precision, and if you're not looking for another black liner, a fun, glittery shade like this stunning gold will make your eyes pop.
Razor Sharp Water-Resistant Longwear Liquid Eyeliner in "Goldrush," $22  URBAN DECAY COSMETICS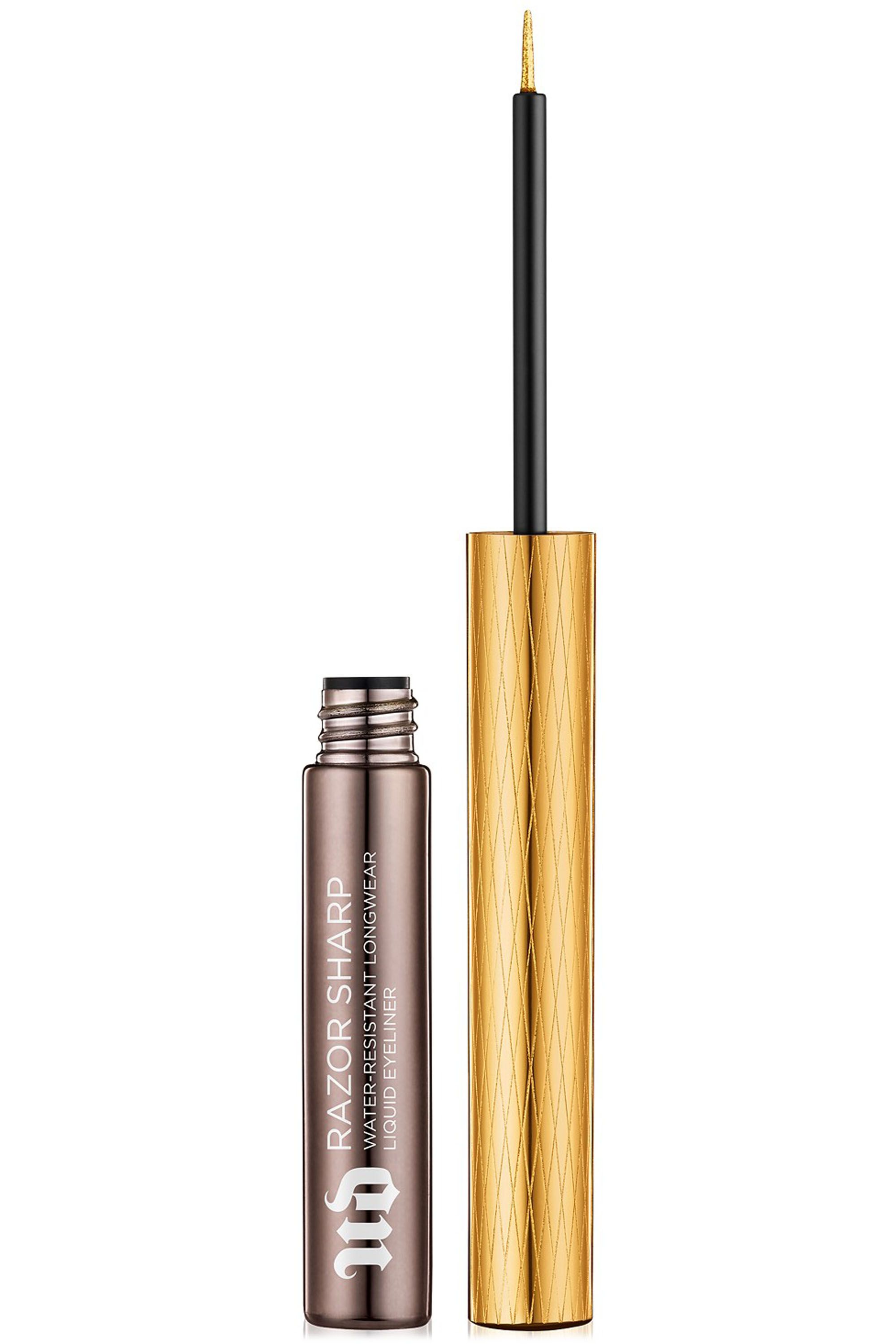 3- This dual-sided eyeliner features a fine tip at one end and the smallest brush at the other end to create the thinest lines to the most dramatic winged look.
Tom Ford Eye Defining Liquid Liner Pen, $57  Eye Defining Liquid Liner Pen TOM FORD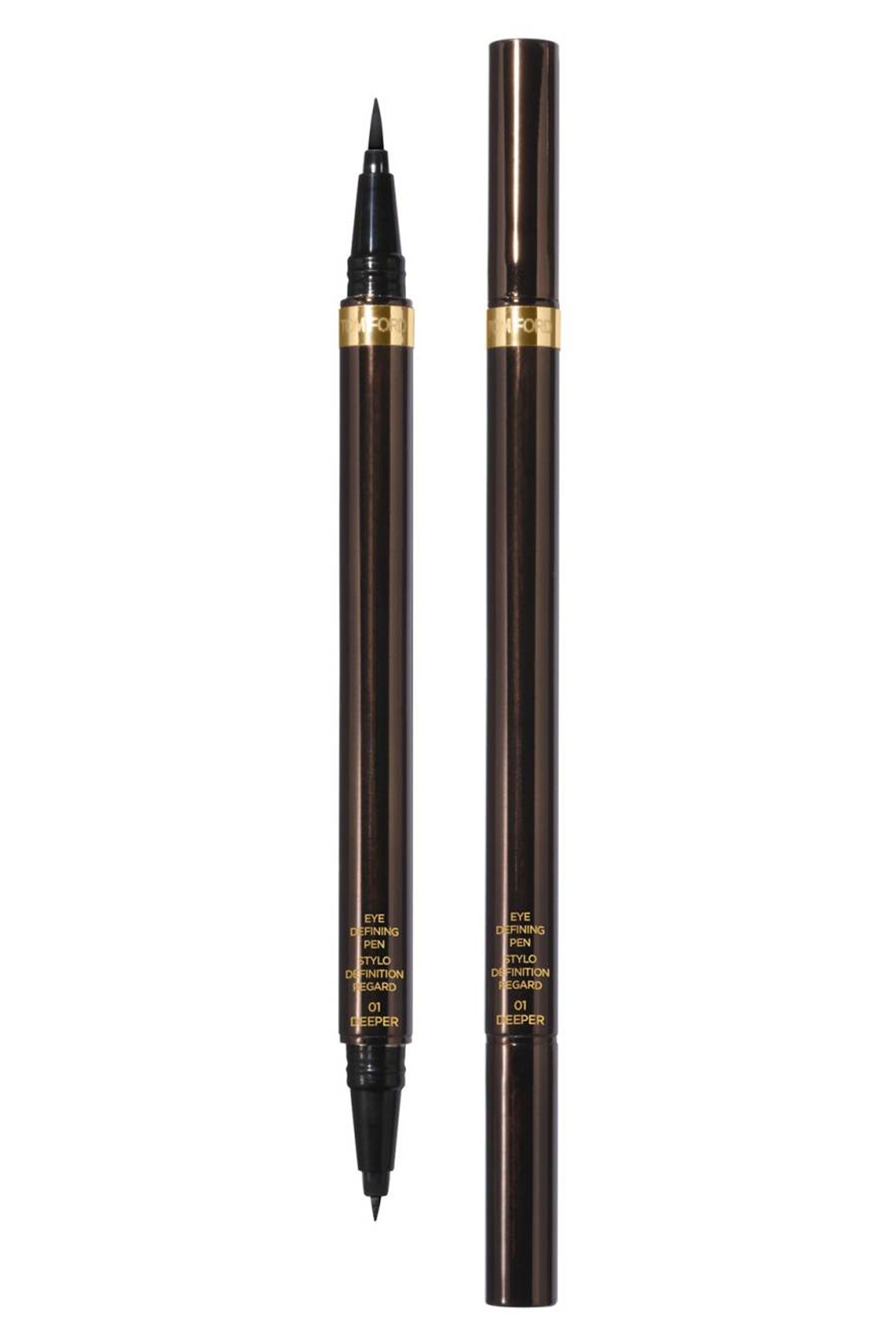 4-  This waterproof formula will make sure your eyes are smudge-free, and the intense black pigment lasts for 12 hours,  the kitty on lid will asure, you will have a great eyeliner for cat eyes!
Tarte Sex Kitten Liquid Liner, $20  TARTE Sex Kitten Liquid Liner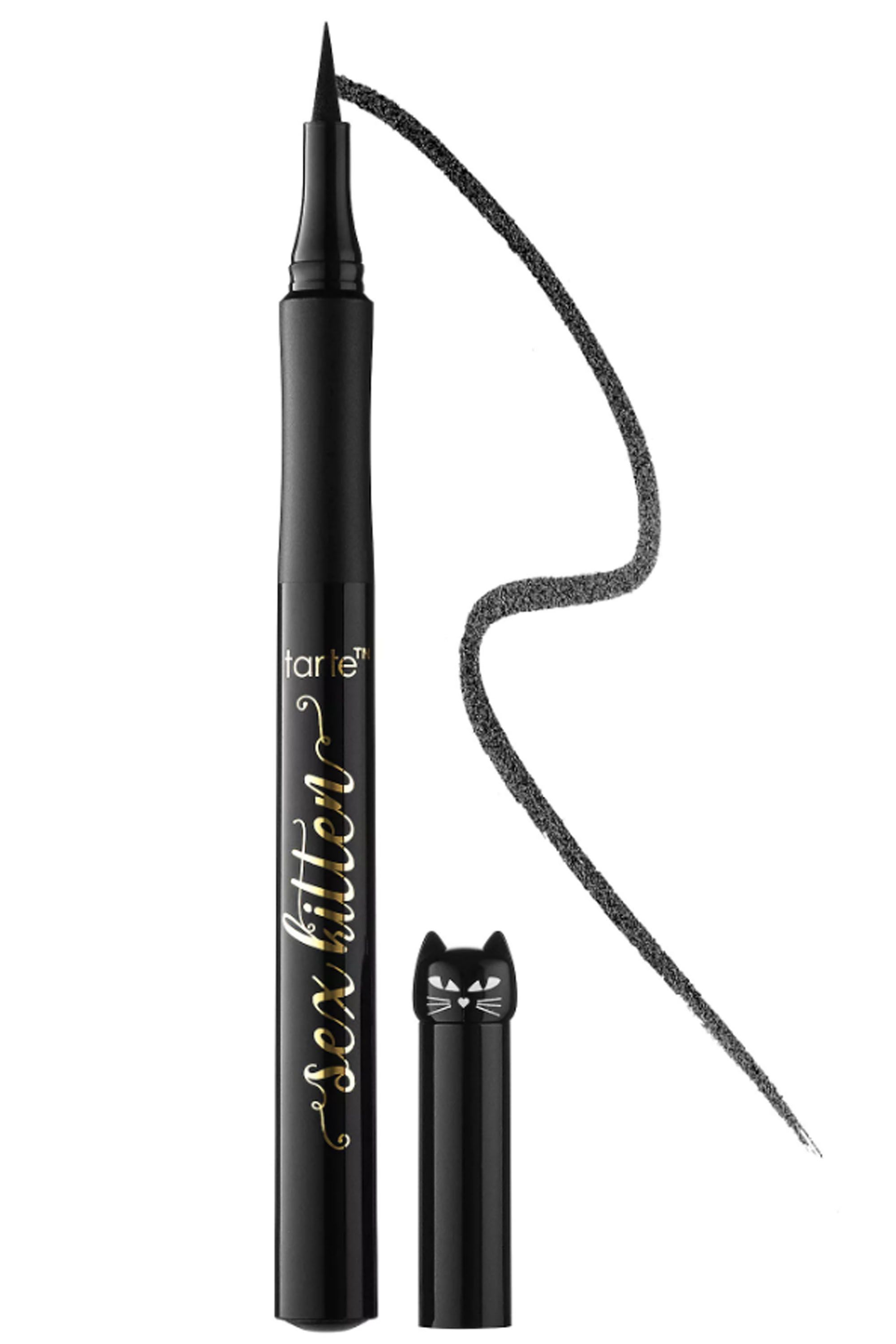 5- The thin brush tip on this liner is perfect for long, sharp wings, but also can depaned on the formula to create a thicker, more dramatic eye look.
NYX Professional® Makeup Matte Liquid Liner Black, $5 NYX Professional® Makeup Matte Liquid Liner Black – 0.06oz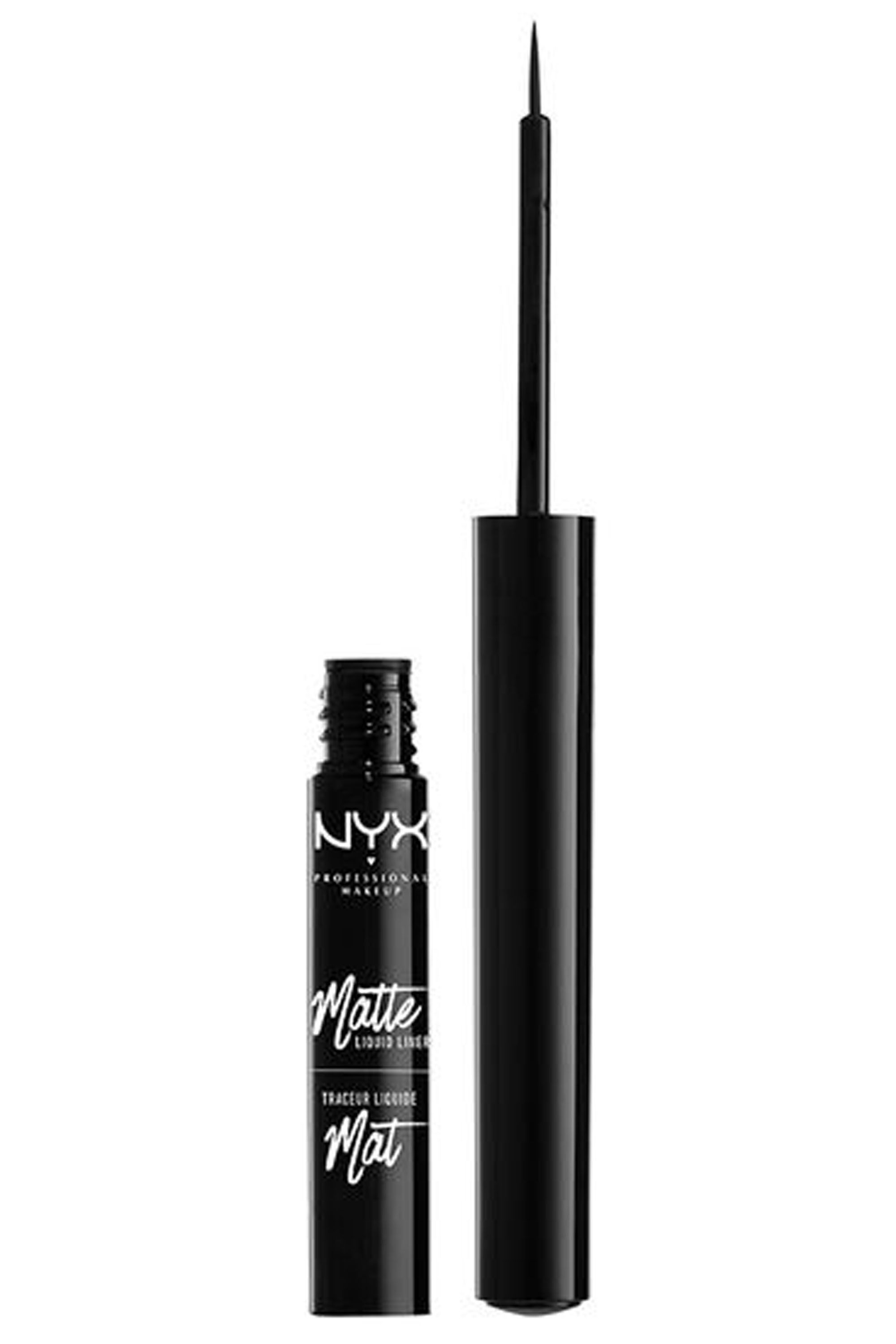 6-  IT comes  in a classic black, this liner is also available in vibrant colors like red, dark green, silver, and gold. It boasts 24-hour wear and is also waterproof, for a bold eyeliner that will last through a torrential downpour.
MAC Liquidlast Liner in "Keep in Currant," $21  MAC Liquidlast Liner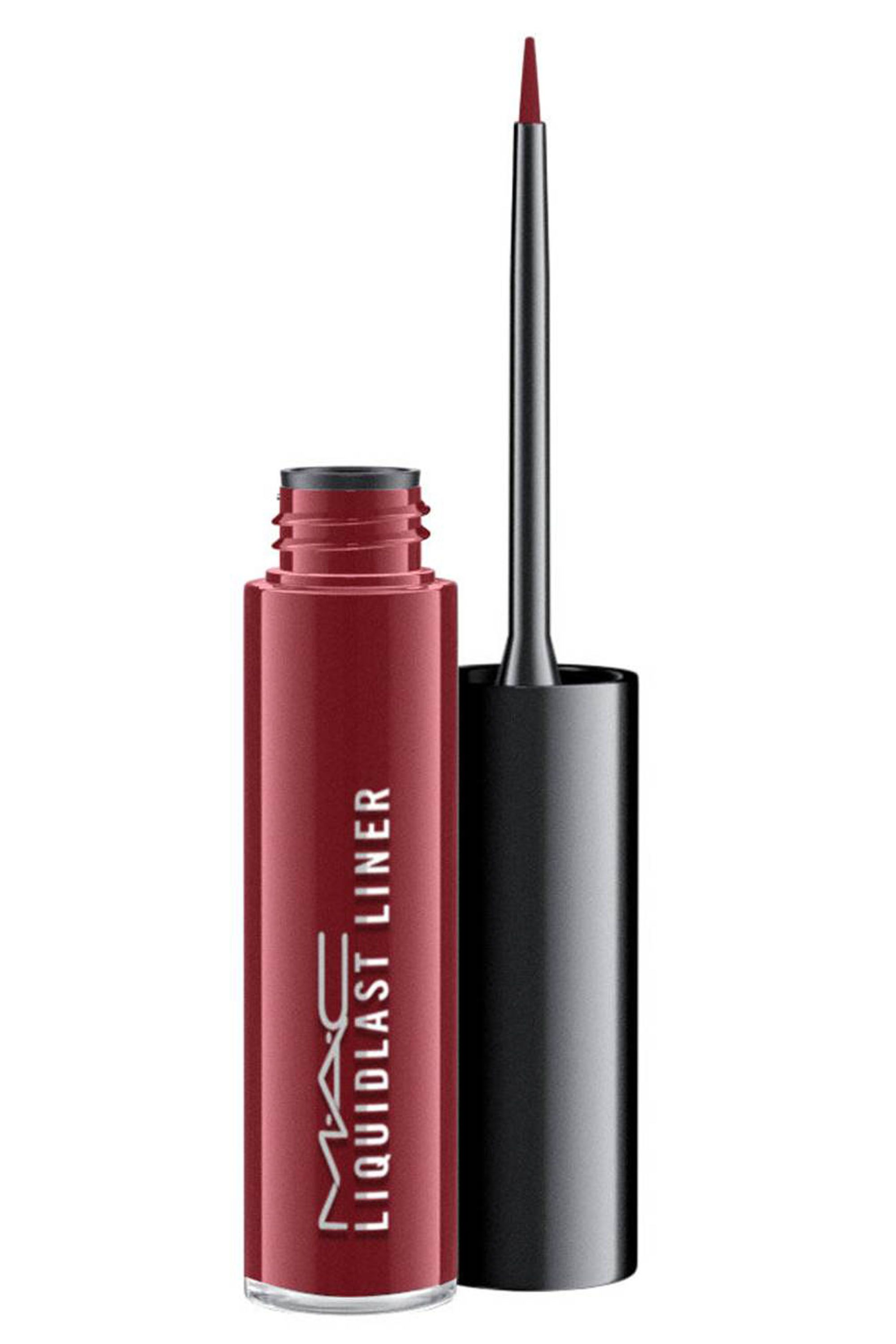 7- If you love a deep black liner, opt for this formula with a foam tip pen to get that sharp definition. The easy and smooth application will have you hooked.
LANCÔME Artliner Precision Point Liquid Eyeliner, $31 Artliner Precision Point Liquid Eyeliner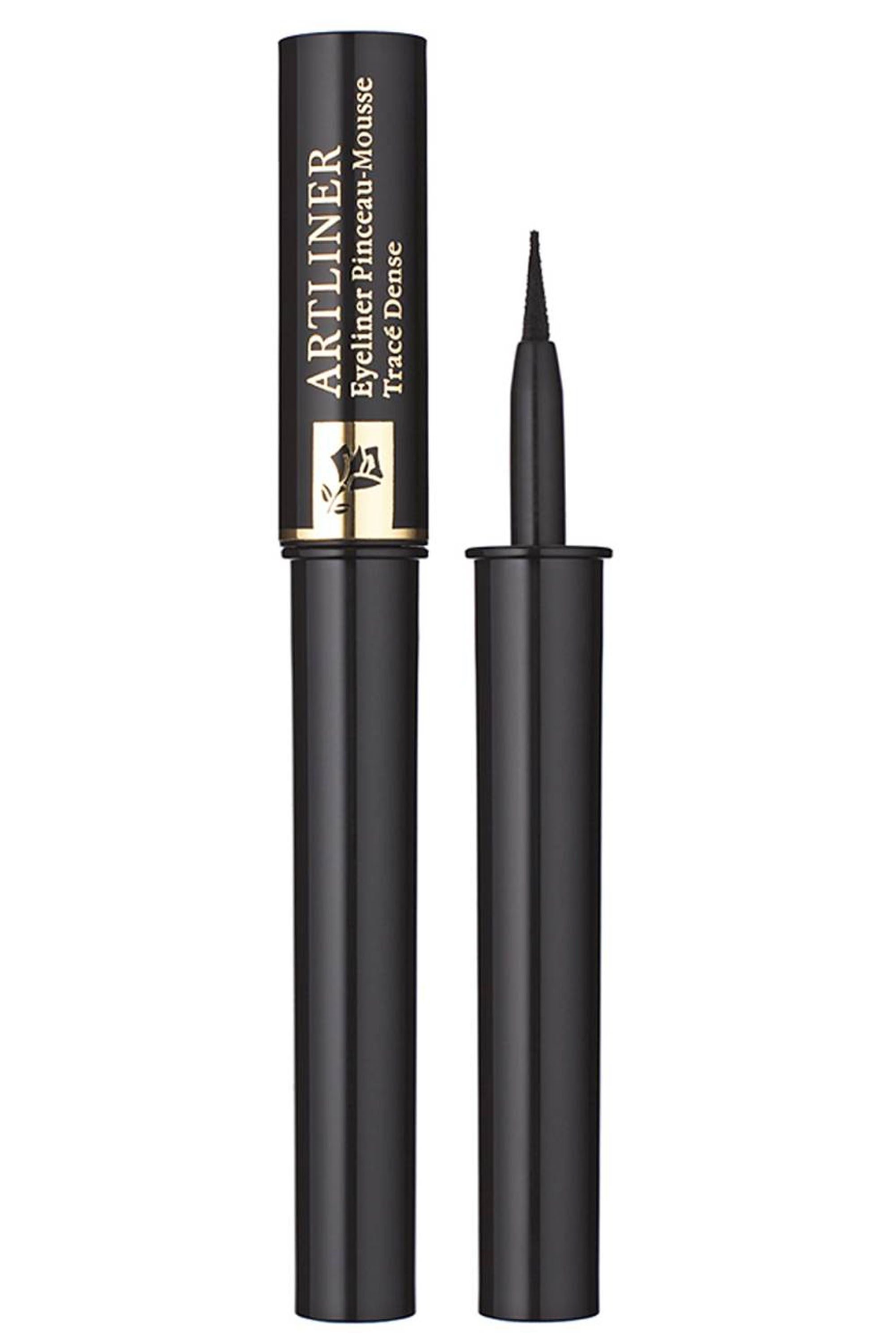 8- Achieve the perfect flick with this ultra-fine brush.It also has iridescent flecks, for a subtle metallic finish on your lids that just glides right on.
Givenchy Beauty Liner Vinyl – Rosy Black No. 6, $33 GIVENCHY BEAUTY Liner Vinyl – Rosy Black No. 6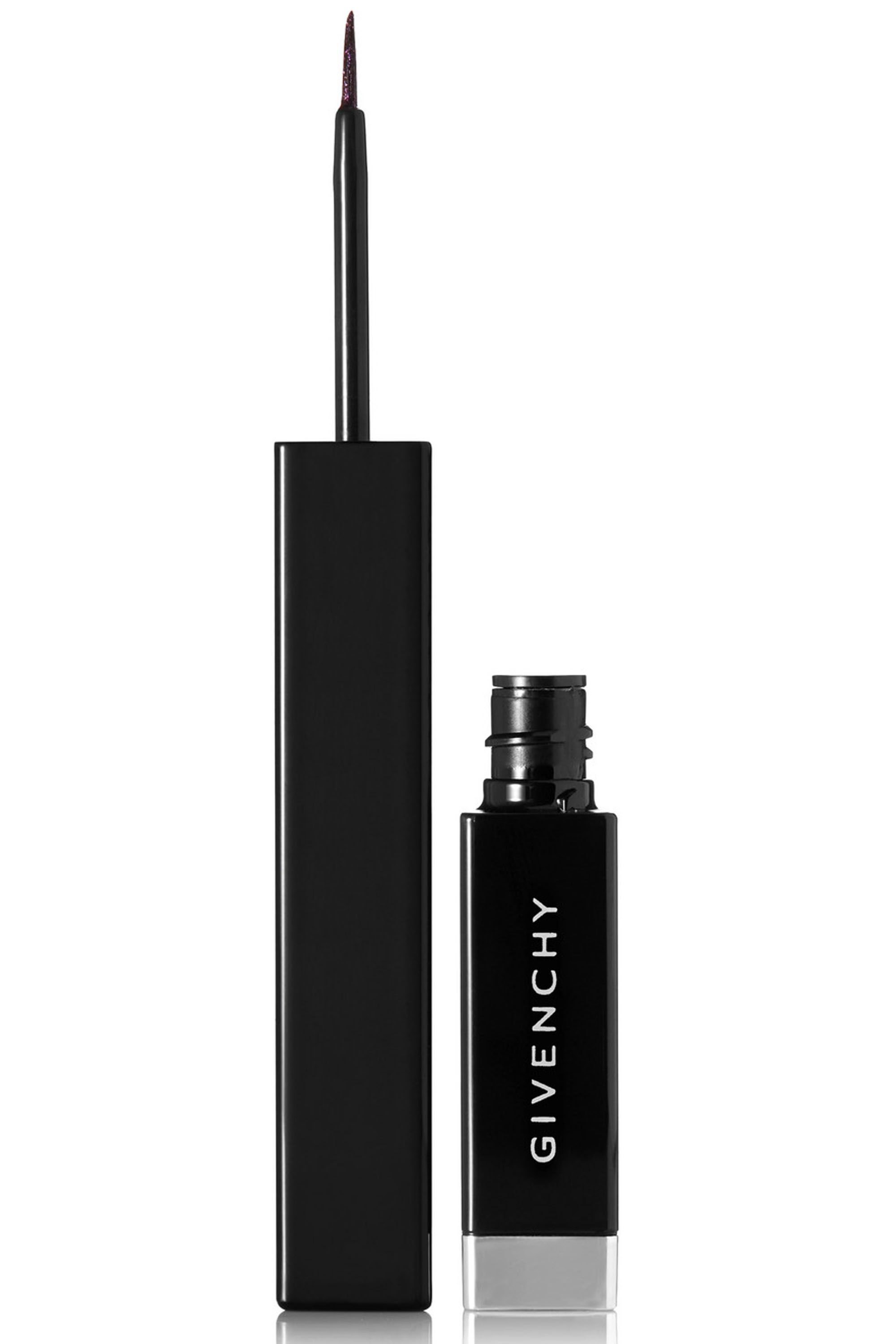 9- Eyeko's Fat Liquid Liner is proof that don't always need a super tiny brush for a killer winged look. The chubby pen delivers bold lines, long-lasting color, and smudge-proof eyes, all with a conditioning algae extract.
Eyeko Fat Liquid Eyeliner, $18  Eyeko Fat Liquid Eyeliner, Black, 0.12 oz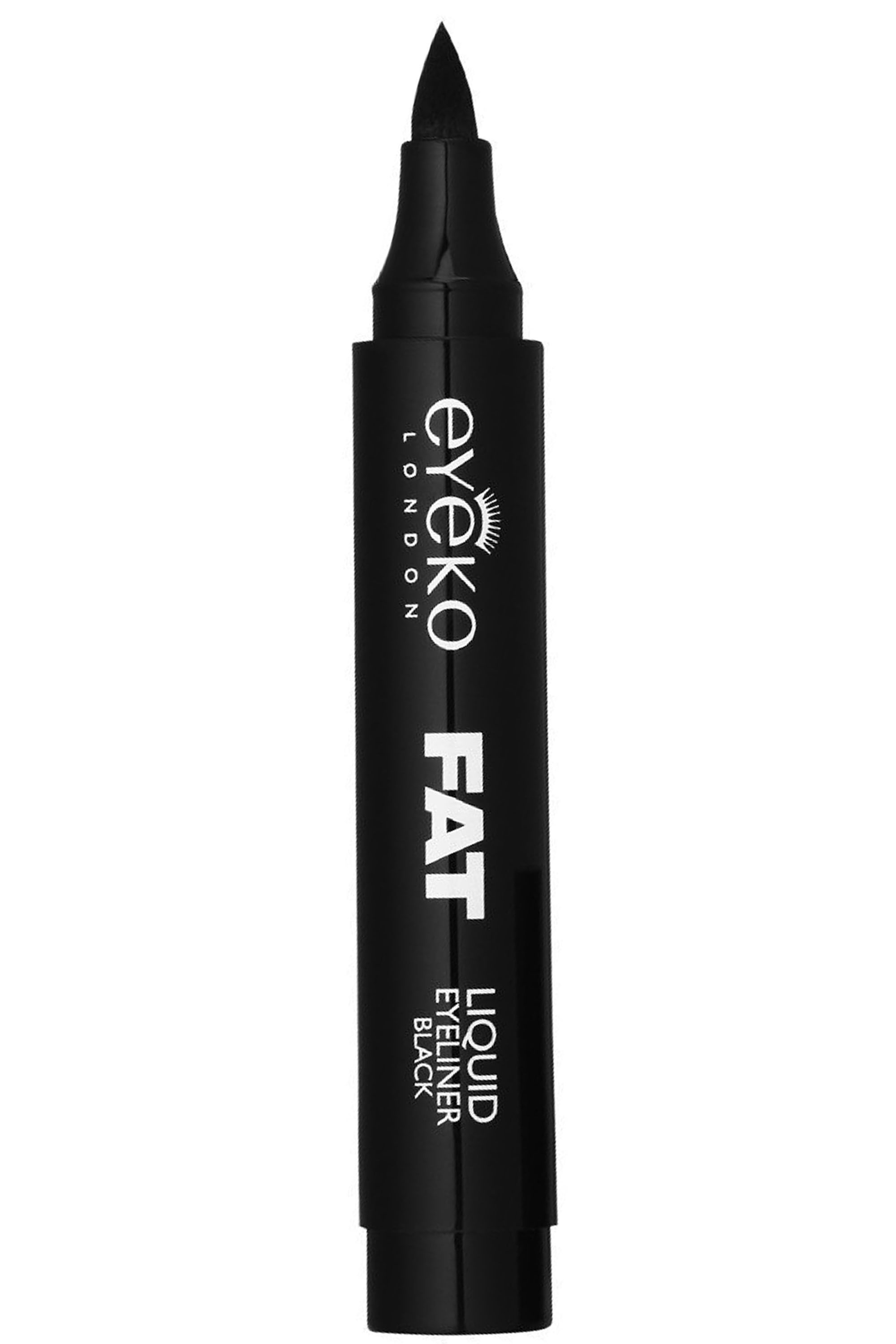 10 – With its semi-matte finish,  can create the sharpest cat-eye with the super fine felt tip applicator on this baby.
e.l.f. Precision Eyeliner Black, $3  e.l.f.® Precision Eyeliner Black – .13 fl oz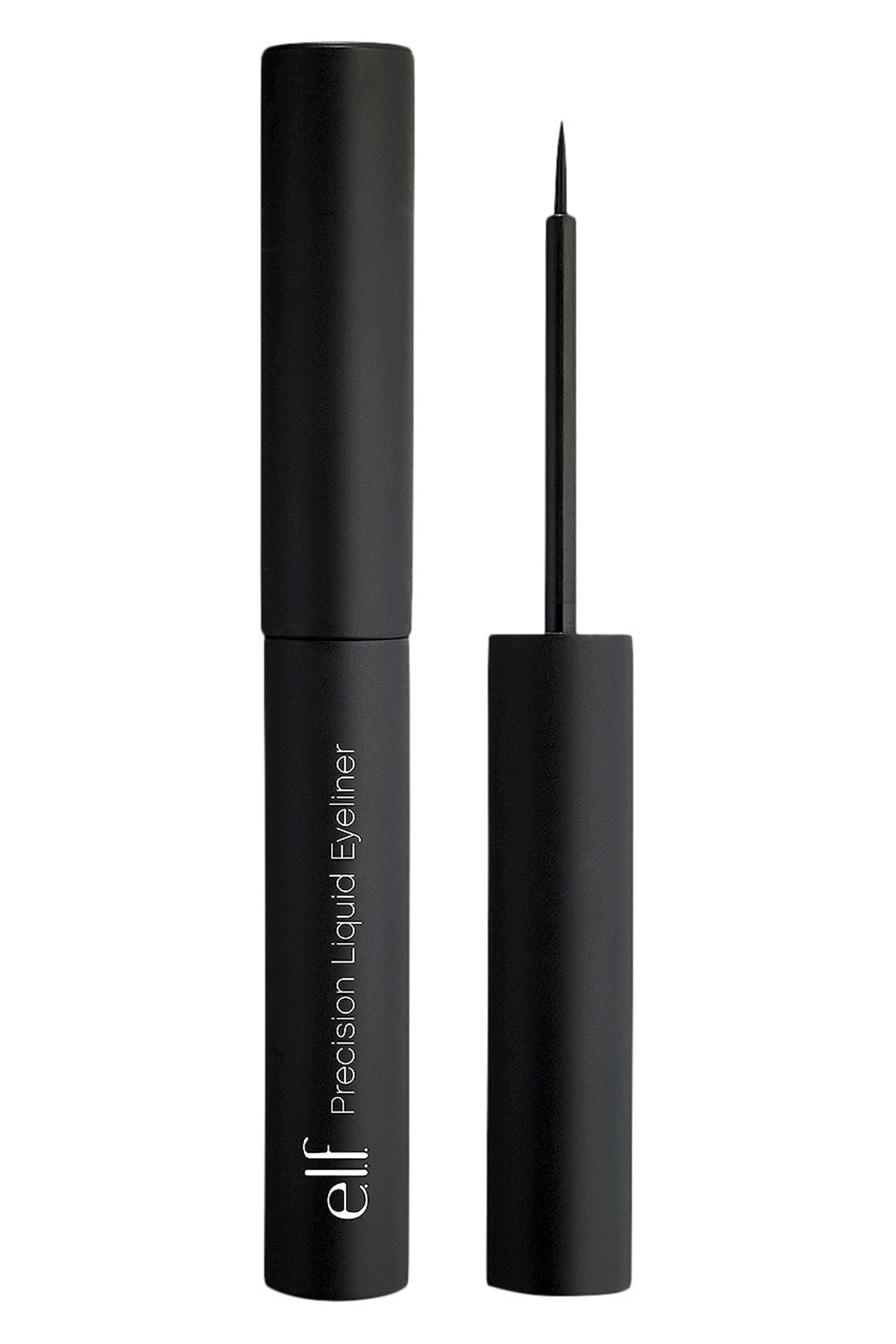 11- The intense, long-lasting black of this formula combined with its felt-tip applicator make for a winning winged eyeliner look. The precision of the brush will create bold, graphic lines on the lash line without running onto other parts of the lid.
Dior Diorshow Art Pen, $33  Dior Diorshow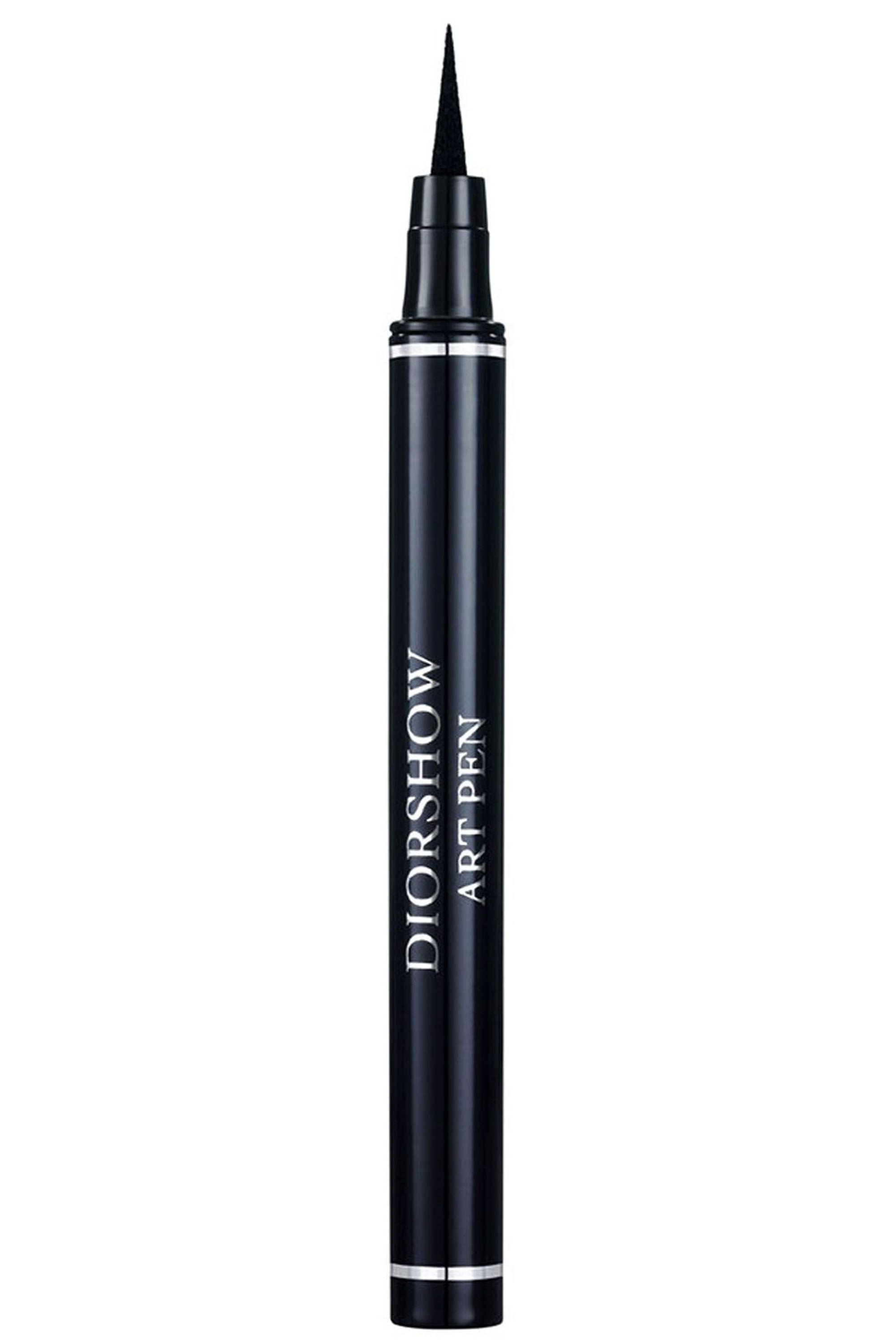 12- Inspired by Japanese calligraphy, or shodo, this felt-tip eyeliner can elongate the eye shape with one flick of the wrist. While it lasts for up to 14 hours, also can also be easily taken off with makeup remover.
Charlotte Tilbury 'The Feline Flick' Quick Fine Line Shodo Pen, $30 The Feline Flick Quick Fine Line Shodo Pen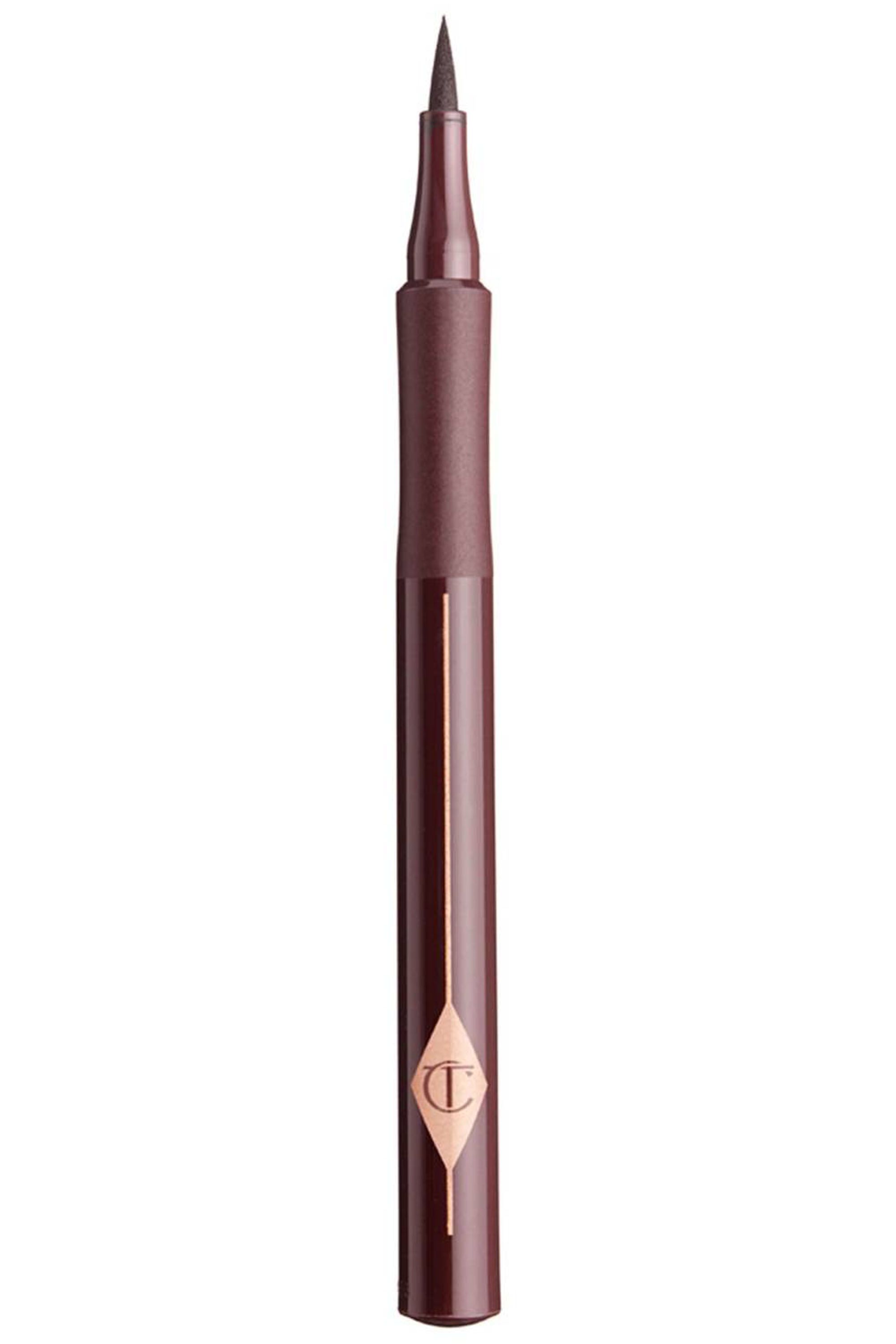 13-  For a high fashion-inspired look, try a liner with a chrome finish like this Bobbi Brown one. It comes in other graphic colors including forest green, bronze, and violet that will make the eyes the center of attention. Its water-resistant formula won't crack, while the metallic shimmer adds dimension.
Bobbi Brown Long-Wear Liquid Liner in "Baltic Blue," $32 Long-Wear Liquid Liner BOBBI BROWN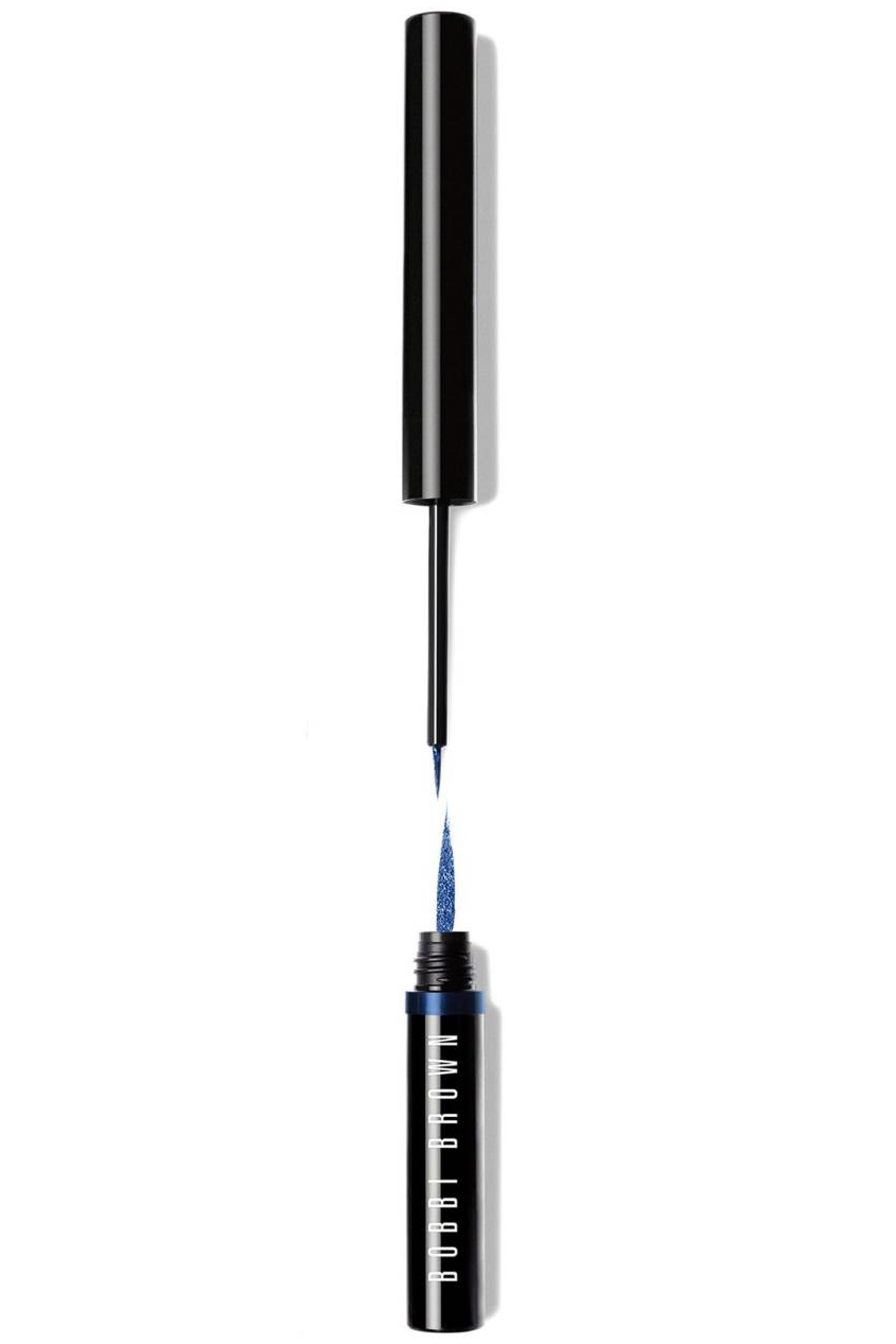 14-  THE H20 RESISTENT, This inky, waterproof formula can make it through anything: heat, humidity, a beach or pool day, even an emotional wedding ceremony.
Stila Stay All Day Waterproof Liquid Eye Liner, $22  STILA Stay All Day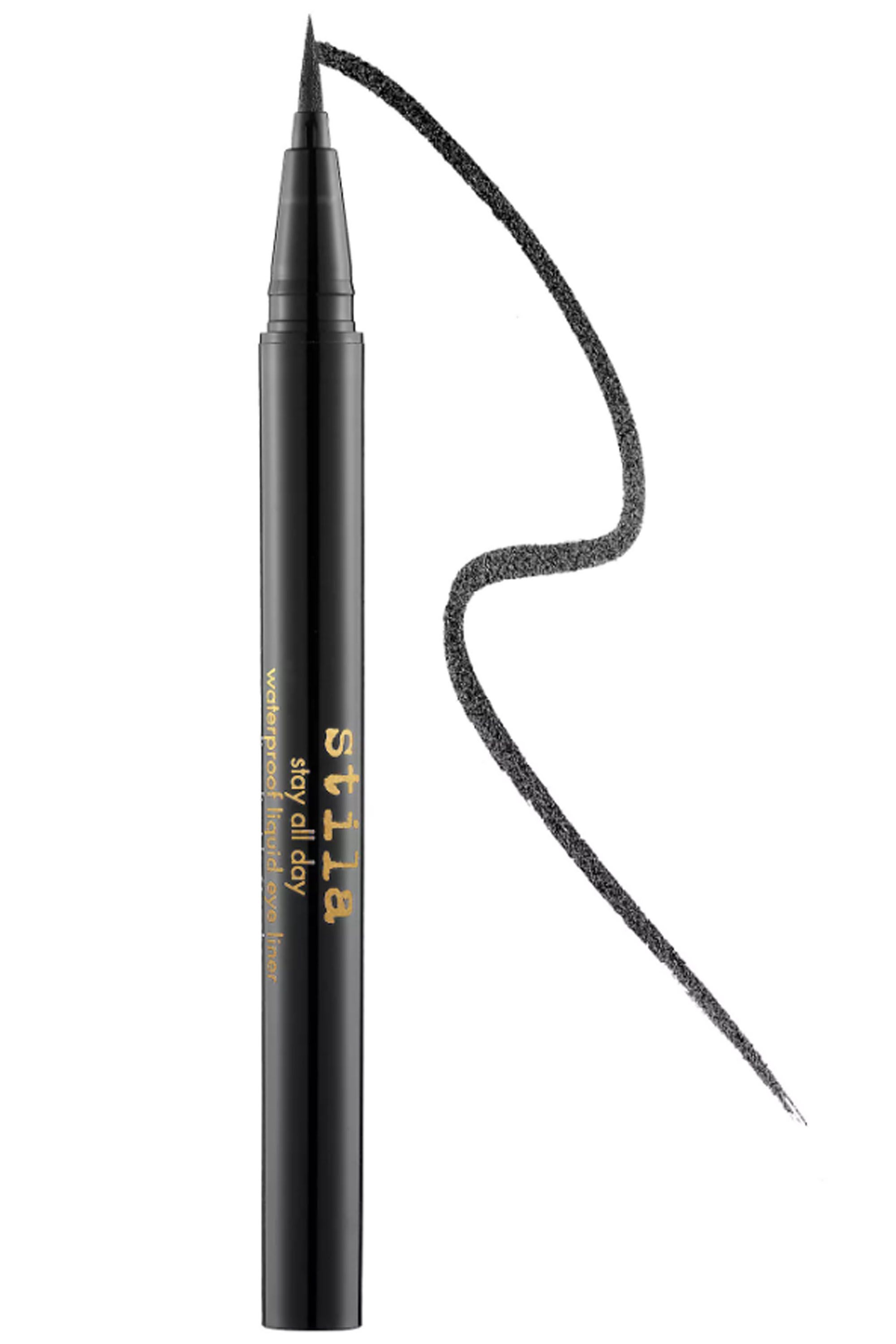 XOXO REEMDIARY